Rich Jenkins
Licensed in MA & CT
C2EX, MRP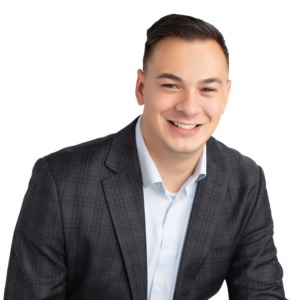 Lets chat! schedule a time to meet here https://calendly.com/richjenkinsrealtor  Hello, my name is Rich Jenkins, I am a realtor at the Jim Black Group. After being a restaurant general manager for two years and being in the foodservice industry for eight years I bought my first home at the age of twenty-three. I remember the amazing feeling it was becoming a homeowner and the many privileges and opportunities it opened for me. I became eager to help people like your self feel this way also about selling and purchasing their homes. I am committed to making a hassle-free process for my clients and I am by their side every step of the way. No time is a bad time to call me. Thank you, Rich Jenkins
Testimonials
We are so glad we chose to work with the Jim Black Group instead of listing our house FSBO. Rich Jenkins had our house listed on the market, hosted 2 open houses and was under contract all in less than one week! The team worked flawlessly together to make the whole process as smooth and understanding as possible. Rich is very honest, upfront, reliable, knowledgeable, and easy to get ahold of any time of the day! Moving forward after closing on our house, we chose to work with Rich again to purchase land. Yet again, the process has been smooth and transparent. We are very grateful for everyone's hard work! Thank you!
Emily & Davis
I would recommend the Jim Black group to anyone looking for a home! I worked with Rich Jenkins and he was excellent. He was super friendly and knowledgeable. As a first-time homebuyer, I wasn't really sure what to expect, but Rich and his team made the whole process super easy and smooth! I felt as though he really listened to what I was looking for, and recommended the appropriate properties. He always answered my texts or phone calls promptly. Often times you start to feel like a bother with all your questions and concerns, but I never got that feeling from Rich and his team. I liked that he worked with a partner so that if he wasn't available, she would be there to answer any questions or attend any showings. They both paid such attention to detail and often pointed out things that I definitely would've missed. The transaction coordinator was also excellent. She made sure every deadline was met and offered great reminders such as remembering to do a change of address or setting up utilities. From beginning to end my experience was absolutely great. I WOULD 100% RECOMMEND Rich and his team.
Toyomi
Extremely professional team at the Jim Black Group. How so? Outstanding photography, staging support and marketing of the property. Full compliment of craft and trades support for touch ups and repairs. Attention paid to all of the details to attract a great offer quickly, keep the buyer engaged and close the deal. Real Estate Agent, Rich Jenkins of the Jim Black Group was a pleasure to work with from contract to close -- highly recommended.
Stan