The Jim Black Group Advantage
Our Mission
Positively impact the lives of every person we work with
Our Vision
Every person is able to achieve wealth in all areas of their life
Our Beliefs
We believe that a successful and profitable business is a direct result of the quality of our relationships within our team, with our clients and with the communities we live in.
Our Perspective
We hire relationship driven people to build our business through their relationships. Our customers are our salesforce.
Our Values
Integrity - Do the right thing no matter what
Honesty - Tell our clients and each other the truth
Vigilance - Being persistent with our follow-up with our clients and our agents to ensure people have the opportunity to work and grow with us
Relationships First - We never sacrifice a relationship for a commission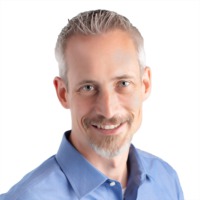 Jim Black
CEO/Owner
101 Auburn Street
Auburn, MA 01501
(774) 280-0353
[email protected]
https://jimblackgrouphomes.com
Jim has been a licensed REALTOR® since 2004, personally helping hundreds of clients buy, sell, or invest in real estate. Jim's passionate about his commitment to ensuring each client receives a white glove experience when dealing with one of the biggest purchases of their lives. After college, Jim joined the world of finance, and quickly realized the cubicle life wasn't for him. He wanted to help people in a greater capacity. His two daughters, Anna and Madeline, are the greatest motivation behind his drive and success. And, ultimately, he challenges himself, everyday to create a bigger world for his teammate, clients, and his family.
Jim founded The Jim Black Group in 2013. Located in Central Mass and serving clients in MA and CT, we are a full service real estate firm committed to providing the highest level of service to clients. Jim and his team understand that in order to provide world class service you must work with sincerity & integrity, and will be with you every step of the way ensuring a smooth transaction. This makes for an unforgettable experience so that clients become raving fans and continue to refer the Jim Black Group to everyone they know!
Since 2013, Jim and his team have sold over 1500 homes! Sales volume in 2021 totaled more than $88 Million, with 256 sales last year alone. Jim Black Group has been ranked #4 in Massachusetts among large sized teams by units according to RealTrends America's Best rankings, and has been recognized as the Top Producing Team by the REALTOR® Association of Central Massachusetts for 2016, 2017, 2018,2019 and 2020!
The Jim Black Group is extremely involved in the local community.